The Pugster – Guitar/ Bass Guitar Strap
Carry a 1970's era  Fender Jazz Bass on your shoulder for any length of  time sand you will understand just how important that key interface between body and instrument is. I've tried everything from weebly nylon crap straps, giveaways and stuff like that. I've bought fancy straps, only to be disappointed in how flambly they were. So I designed my own, and it is comfy, looks great, has some serious heft and lucky for you – it needs a home.
The front strap (thick part that goes from the front of your instrument to over your shoulder ) measures 3″ wide x 45″ long. The rear strap measures 1.75″ wide (with a taper to 1″ on either end) by 24+" long. The strap has about 4-5″ inches of play in it, so if you tell me the longest you wear a strap and the shortest, I haven't punched any holes in the strap, so I can set up that rear strap to accommodate your requirements (with 5″ ).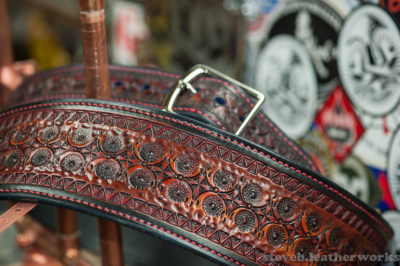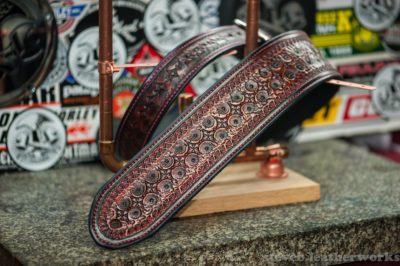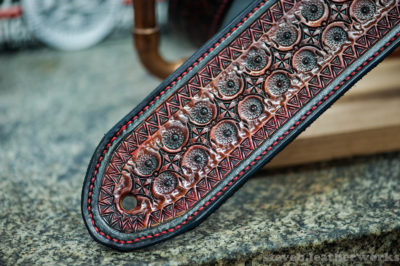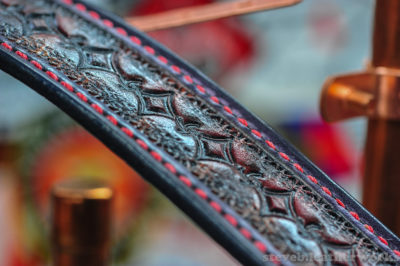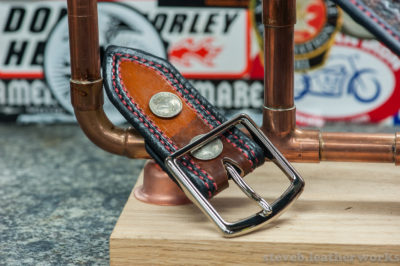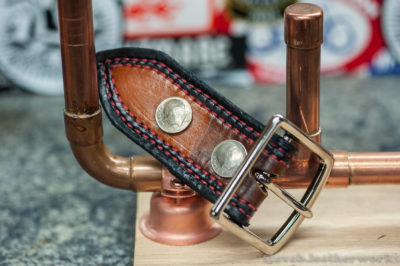 Posted: October 23rd, 2016 under leatherwork projects.
Tags: accessory, belt, birthday gift, ct, custom, ETSY, fashion, fobs, gift idea, gifts. belts, handmade, holidays, key ring, leather craft, leathercraft, leatherwork, mens fashion, NYC, sheath, steveb, steveb leatherworks, wallet