The Bukowski Journal w/ paper journal
I am a writer, always have a journal with me….
I don't make many of these, so if you like it, grab it!
This is a beauty of a journal cover with a new journal placed inside so you can hit the next meeting in great style.
The penny snap closure is of a 1980 vintage.
The brown leather, is a super interesting, top grain, pull up chrome tan – really different and shows every mark.
It has chrome tan pockets inside to hold the journal.
The thread is purple.
The snap is a birdcage snap that has a real nice feel to it and isnt tall, like a conventional snap is.
The journal cover is for a normal, standard size journal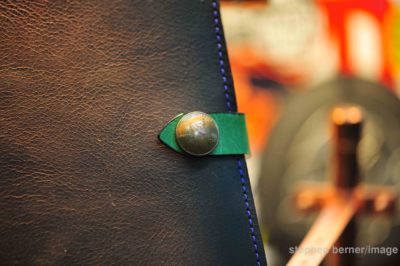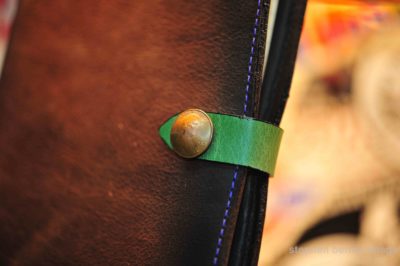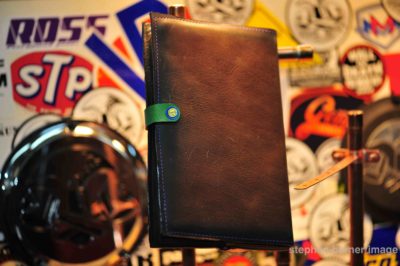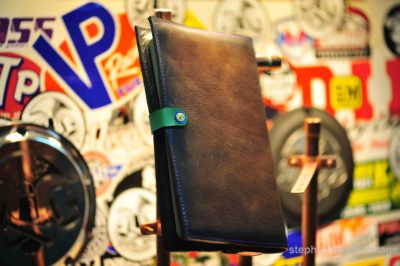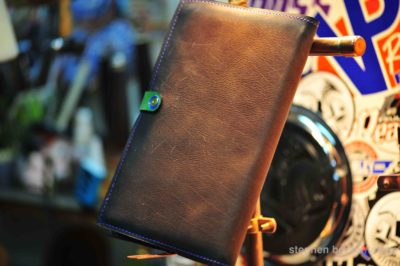 Posted: December 5th, 2016 under leatherwork projects.
Tags: accessory, belt, birthday gift, ct, custom, ETSY, fashion, fobs, gift idea, gifts. belts, handmade, holidays, key ring, leather craft, leathercraft, leatherwork, mens fashion, NYC, sheath, steveb, steveb leatherworks, wallet