The Good Shepherd instrument strap
The Good Shepherd instrument strap is 55″ long and made of tough 8-10oz veg tan leather that I've lined with natural finish veg tan, I've sewn all the pieces together with blue white thread.
The front strap (thick part that goes from the front of your instrument to over your shoulder ) measures 2″ wide x 35″ long. The strap has about 4-5″ inches of play in it, so if you tell me the longest you wear a strap and the shortest, I haven't punched any holes in it, so I can set it up to accommodate your requirements. The rear strap is 2″ wide and has a badass patina'd brass buckle holding it to the main strap.
If this doesn't make sense and I am writing Swahili, just email me, I'll try harder!
This strap is really a heavy duty beauty, it'll last lifetimes and I will set it up with schaller style strap locks – you tell me – nickel finish or black.
This is the shit for a bass player, but since i don't discriminate, I'd say it it'll also kick butt for a 6-stringer!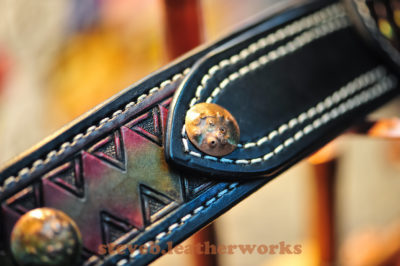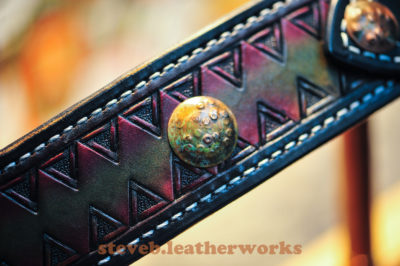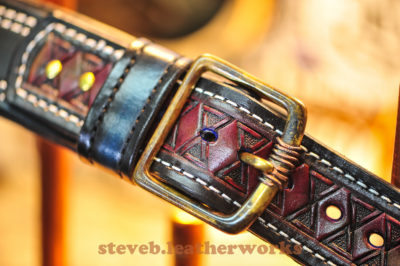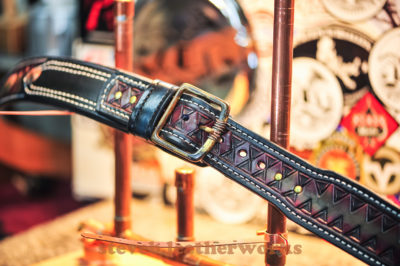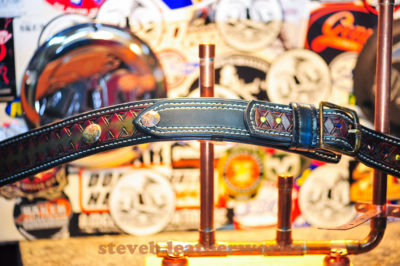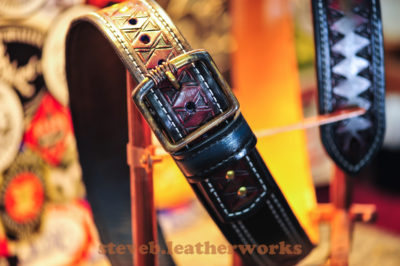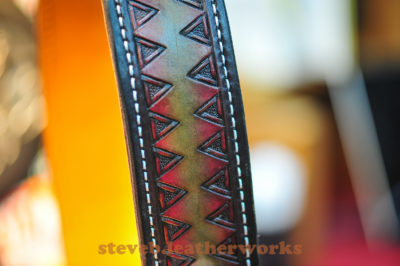 Posted: February 5th, 2017 under leatherwork projects.
Tags: accessory, belt, birthday gift, ct, custom, ETSY, fashion, fobs, gift idea, gifts. belts, handmade, holidays, key ring, leather craft, leathercraft, leatherwork, mens fashion, NYC, sheath, steveb, steveb leatherworks, wallet