The Short Timer Super Junior Squire- mens wallet
The Short Timer Super Junior Squire is a Super Squire wallet with a beautiful deep mahogany/strawberry coloration, a black edge and white top thread.. .. a unique and defining characteristic of my work.
This Super Squire measures 6. long and 4″ at its widest point. There are stitched patch pockets made of pigskin in the Squire that can handle most of the "card-age" you need to carry. There are my half moon dollar organizers on one side and the lining is deerskin that i dyed in a kooky colorful pattern.
The design on this wallet is sweet – meander border design, there is a snap closure that holds it tightly closed with a 1972 era penny snap closure made by your truly. Its not set up for a chain, but it can be if you'd like.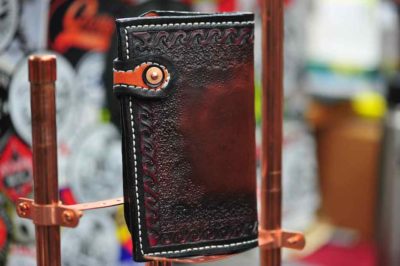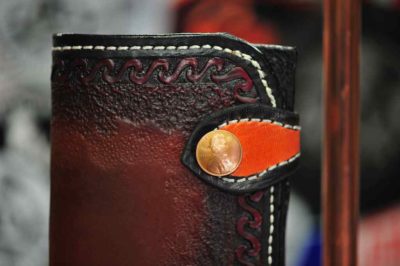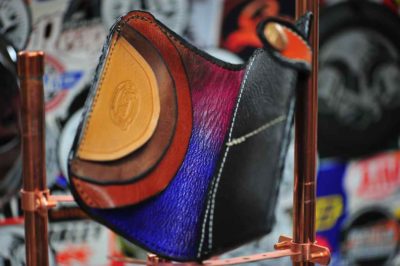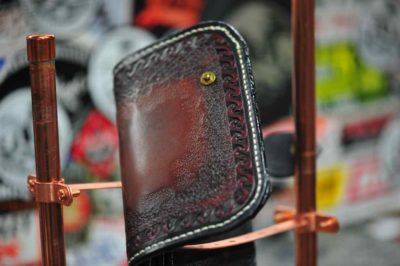 Posted: December 12th, 2016 under leatherwork projects.
Tags: accessory, belt, birthday gift, ct, custom, ETSY, fashion, fobs, gift idea, gifts. belts, handmade, holidays, key ring, leather craft, leathercraft, leatherwork, mens fashion, NYC, sheath, steveb, steveb leatherworks, wallet